At Sakura English Conversation school you'll teach
young adults, housewives, businessmen,
some high school/college students and children
in a relaxed, friendly environment.

Because Sakura is a small, privately owned school,
it has a more family-like atmosphere than most English
schools in Japan.
Typical classes have 5 to 6 students, but you may also teach
private or semi-private lessons (1 to 3 students).


working conditions
------------------------------------

------------------------------------------------

Total

Your workweek consists of

23 teaching hours/week.(Tue. to Sat.)

-----------

Contract

1 year.

-----------

work schedule

will be from 11F50 a.m. to 9 : 00 p.m.
with 70-minutes of break time each dayD
(include lunch time)
--------

Basic salary

250,000 yen/month

250,000 yen

Housing Allowance

30,000 yen/month

280,000 yen

Reward for perfect attendance

10.000 yen/month

290,000 yen

Japanese income tax withheld

8,040 yen /month(At the present)

281,960 yen

Completion bonus

50,000 yen /year
---------

Apartment will be found, key money paid,
and furnished with basic furnishings, including: refrigerator,
microwave, washing machine, futon, kotatsu, air-conditioning (hot/cold).
Apartment rent approximately 65,200 yen + per month plus utilities.

Local transportation to school: bus or train pass provided

Health Insurance: You will get Japanese national insurance in Japan.
("Sakura" will pay half of cost and you will pay another half.)


You will get three times paid vacation(paid holidays ).
Paid vacation plan (They might be changed )
Spring vacation

Apr. 28th, 2019

to

May 6th, 2019

Summer vacation

Aug.11th, 201

9 to

Aug. 16th, 2019

Winter vacation

Dec. 29th, 2019

to

Jan. 5th, 2020

If you are interested in working at Sakura
Please send us
your essay "Why I want to teach English in Japan",
resume, photo, and recommendation letters by e-mail or mail.



e-mail

:Application deadline: Nov. 15, 2018 *Position begins: Middle of Feb. 2019.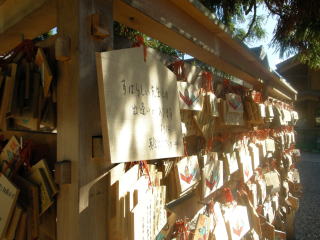 Hagiwara Bldg. 39 Tatemachi, Himeji, Hyogo 670-0903 Japan
Sakura English Conversation School
phone: 079 222 1421
fax: 079 284 7979